Webinar on Honour Related Violence
Event Description 
Webinar on Honour Related Violence is part of the Pro Youth -project (2021-2023) and addresses honour-related violence, including honour killing, forced marriage, and gender-based conflicts and violence. Pro Youth -project is a joint innovative project of partners from Finland, Italy, and Jordan, who all work on honour-related violence issues nationally and in cooperation transnationally. Pro Youth is implemented by three NGOs working with the phenomenon and the victims of honour-related conflicts and violence to share experience, knowledge, and good practices regarding the issue. Moreover, the project co-creates methods and tools with an intercultural approach for the use of the youth (to gain support and safety) and the professionals working with youth. 
Date and time
February, Wednesday 9, 2022 at 15.00 EET via Teams. Registration at info@ifsnetwork.org
Presenters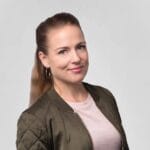 Silja Havu, Children and Youth Work Developer at the Finnish Federation of Settlement Houses.
Hassen H, Loisto Setlementti in Helsinki Finland.
Partners in the project:
ERAMUS, SOPU, Loisto Setlementti,
Pro Youth and Suomen Setlementtiliitto.